We CAN work together to support

our community.
The Collingwood Salvation Army provides needed assistance to those in our community who require it most.
Our Food Bank is 100% funded and supplied by the community.
We realize that there are many people who may not have much to spare right now – that's totally okay! If you do find yourself in a position where you're able to help, that would be wonderful. Any contribution will make a huge difference and help ease the burden this terrible time will impose upon the community around you.

And don't forget about other non-profit organizations in our community that are being impacted right now.  Consider an organization close to you that could also use your support, like My Friend's House and the Collingwood General & Marine Hospital Foundation.  Click on the images below to find out more and consider making a donation if you can.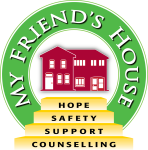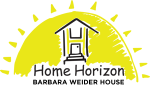 ---
We want to hear about and share how you are supporting the community, either as a business or an individual!
Click the link below to see how local businesses are helping serve the community in their way – and if you run a business you can tell us what you're doing at this link too!
---
HEALTH SECTOR DONATIONS
Municipal and health partners in Simcoe and Muskoka are working together to collect donations from local businesses, organizations or individuals of Personal Protective Equipment (PPE) and critical supplies!
They've posted a list of new and unused items they are looking for as donations:
N95 masks
Surgical masks
Face shields, protective goggles or safety glasses
Nitrile gloves (latex-free)
Reusable or disposable gowns
Medical thermometers
Hand sanitizer
Disinfectant wipes with a DIN# or with bleach cleaner
Hand soap
To donate, email EmergencyManagement@smdhu.org. They will not be accepting donations at any of their offices.
All donations will be collected in central depots in Simcoe and Muskoka, and will be issued to local health care providers in order of priority. They will arrange pick-up or delivery of your donated items with you.
For more information click HERE.
---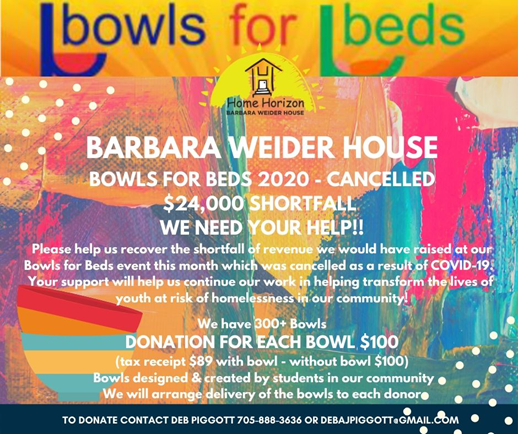 BOWLS FOR BEDS IS GOING VIRTUAL!
As a result of COVID-19, Bowls For Beds has been cancelled meaning a $24,000 shortfall of revenue that would have been raised for the Barbara Weider House!
But you can still help! Bowls For Beds is going virtual! 

YOU CAN HELP BY PURCHASING A BOWL!!
THANK YOU!!
---
As an individual, tell us below (and add a photo if you can), how you're helping those in your community.
We'll be sharing your stories ON AIR, as well as our Facebook and Instagram pages!
We want to celebrate coming together as a community, and give you the recognition you deserve for stepping up supporting each other in a time where we need community the most!
Community Unity
The beautiful Huron Street Mural is complete! Thank you artists Lily Findlay, Ruth Hurdle, Sam Nellicks, Rob Saley, & Blaze Wiradharma.
---
Mayor Brian Saunderson proclaims June 2020 as "National Deafblind Awareness Month" in the Town of Collingwood.
https://www.collingwood.ca/council-government/news-notices/proclamation-national-deafblind-awareness-month
---
Fresh and delicious veggies being grown at Heritage Park Garden to support young families in the community! Thank you CAPC (Canadian Action Program for Children), Environment Network, Green Communities Canada, Cooperators Insurance, local nurseries, Cwood Horticultural Society, & Pollinate Collingwood.
---
The County of Simcoe will be re-opening the Collingwood Landfill on Tuesday May 26th. Restrictions and precautionary measures will be in put in place. See the schedule at
https://www.simcoe.ca/CorporateCommunications/Pages/county-of-simcoe-to-reopen-additional-landfills-and-transfer-stations-and-expand-hours-starting-may-25.aspx?fbclid=IwAR3V8WMw2Z58Ub6B3wIqCZ2a8fT7_yfyE-UYSV4DOtvOxWZHNktHPv6ythQ
---
#CollingwoodStrong is more than just a statement, it's who we are! What better way to show our community's strength than by supporting our local businesses, shops and restaurants during these times! AND why not make Wednesday's your #TakeOutDay! Get through the week with the boost you need all while supporting our amazing community. Visit collingwoodcommons.com for details and easy checkout and help keeps us Collingwood Strong!
---
95.1 The Peak and The Town of Collingwood presents "The Live & Original Spotlight" Facebook live events! Hosted by John Eaton, this weekly Facebook Live show will spotlight the musings and music of our community. Featuring guest appearances from local artists, businesses and organizations that continue to support our vibrant local music community through online initiatives and and virtual events. You can catch the live stream Mondays at 7:00pm on the South Street Theatre's Facebook Page!
---
The Thornton Community Food Bank is still open to those who are in need of buying groceries for themselves or their families. Hours of operation are Thursday's 1:00pm-4:00pm and 6:00pm-7:30pm at the New Life Community Christian Church. Please refer to their "News" section on their website http://www.thorntoncommunityfoodbank.com for updates!
---
The Madhatter's Designery & Embroidery Haus has #collingwoodstrong hoodies available for pre-order on their online store! From each hoodie sold, $10 will be donated to a Participating Collingwood Business. A huge shout out to Play It Again Sports Collingwood for printing these awesome hoodies and to Gabriele Photography Collingwood for the product photos! Visit www.mhdesignery.ca to order yours today!
---
Barrie's Live Music Show is bringing local musicians and audiences together like never before by raising money for local charities through the power of music. Join their Facebook page and check out incredible performances and even post one of your own!
---
Are you wondering which food and beverage services are still open and offer delivery and take out options? Join the "Collingwood Take-out & Delivery" group on Facebook! Indulge in a delicious meal or snack AND support local businesses!
---
Check out RallyPoint, Collingwood's new online community hub offering workshops and classes relating to physical activities, well-being, arts and culture and more! www.collingwood.ca/rallypoint
---
Charles and the fine staff at Appealing Environments are doing their part in helping the community by donating a portion of their sales on Himalayan Salt Lamps to the Collingwood Emergency Shelter. The lamps are $20.00 and $5.00 from each lamp will be donated. Check out their Facebook page for information on how to order!
---
The Town of Collingwood website has a page dedicated to those in the arts community who have lost their jobs and need a hand in sparking creativity during this difficult time. The page includes links to resources including: funding and relief, Non-For-Profit Governance, advocacy and networks, online training and social networking. Simply visit the website, click on the "Culture, Recreation & Events" page and then click "Arts Programs".
---
The Mike Jackson Collingwood Blues and Nutrafarms Inc have generously donated food to The Salvation Army Collingwood Community Church and hand sanitzer to Out Of The Cold Collingwood!
---
Orillia toy store Jack and Maddy is helping make quarantine birthdays as special as can be. Contact them if you have a birthday kiddo and they will make sure the perfect birthday surprise is delivered to your doorstep! Just let them know a bit of info about the child and your price range. A customized package is put together and a picture is sent back for approval. The gift is then delivered at a designated time, to make your child's special day extra special, even if they can't be with their friends!