Is your pet missing? We can help you with your search.
Send your lost pet information to: Promo@ThePeakFM.com. Include in your email a recent picture, your pet's name, breed, sex, age, colour, when and where last seen, and your contact information.
We'll post lost pets below and on our Facebook page (HERE) 
Lost and Found Pets are reported to you by 95.1 The Peak, Invisible Fence and Loretta McInnis, agent with Remax Four Seasons Realty Ltd.
---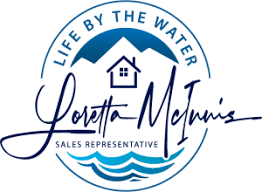 ---
Tuesday night dog got at at 74th St South in Wasaga Beach. Please watch out for.  She is a 1 yr old lab/Sheppard mix. She is mostly black with very distinctive marking that is easily identified. It's a  daughter's support dog; she will need to be seen by the vet as she is on meds and hasn't had them in two days. Her Name Nala. Reward for anyone who can lead me to her.  Daughter needs closure as to what happened to her dog. Email Nicki Rocheleau nickirocheleau@msn.com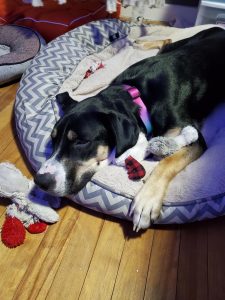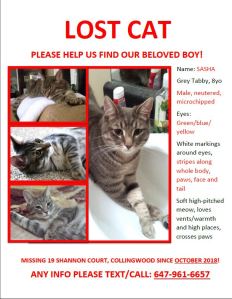 Lost Dog
Lost behind Blue Mountain Chrysler. Name Pokey, age 7, mixed breed Shitzu crossed w Terrier. Grey/Black w white chest. Contact Irene Graham 705-445-6033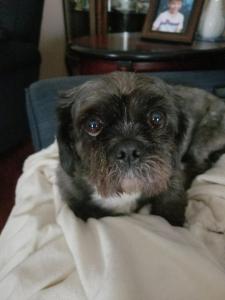 LOST CAT!
Meet Jax. He's 11yrs old, no claws and only a few teeth.
He is microchipped.
Last seen on Monday July 4 in the Mountaincroft Subdivision
(Clark & Poplar).
If found, please text 705-888-4732