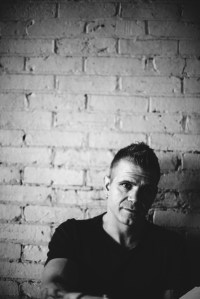 Shane Cloutier is performing his new solo acoustic album 'In Light' and other new material live at the Gayety Theatre in aid of the Collingwood General and Marine Hospital Foundation.
Spend a moment in his presence and you'll know it's a passion that runs deep. Music is in his blood. Originally from Orillia Ontario, local Collingwood singer songwriter Shane Cloutier first picked up a guitar at the age of 12 and never looked back.
Now, with many years immersed in the business performing and writing he brings experience, soul, and a story to everything he creates.
Shane's latest work is a deeply engaging and emotional solo acoustic album. Featuring the first single, "Shape of Me" you won't want to miss Shane's new album 'In Light.'
Shane Cloutier is performing live his album 'In Light' on Thursday 19th April at the Gayety Theatre Collingwood with proceeds going to the Collingwood General and Marine Hospital Foundation, a cause very close to his heart. Tickets are available from the Gayety website www.gayetytheatre.com and by telephone on 1 888 353 3203